Elegant Kheshti Design Silk Qum Rug - RQ5025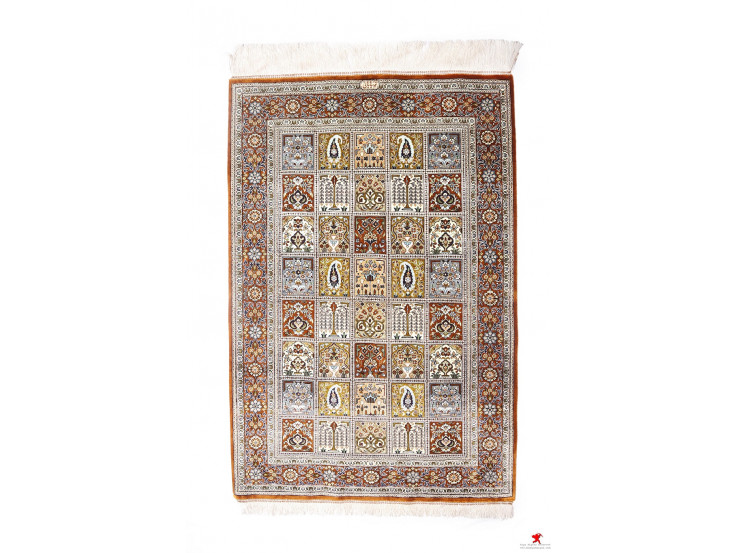 Qom rugs (or Qum, Ghom, Ghum) are made in the Qom Province of Iran, around 100 km south of Tehran. Although rug weaving in Qom was not a major industry until the past 100 years, the luxurious silk and wool rugs of Qom are known for their high quality and are regarded among the most expensive in the world.[1] Persian Qum rugs are often considered as an investment because their value is constantly increasing.

Tree of life and medallion motifs feature heavily in rugs knotted in Qom. Shades are similar to most popular colours of Persian rugs - blue, red and ivory. Qom Rugs are typically smaller than other types of Persian rugs. They are often placed on walls.
Rug Details:
Size
151x100 cm
Thickness
Approx. 4mm
Handwoven in
Qum, Persia
Pile
Pure Silk
Warp
Pure Silk
Knots per Square Meter
Approx. 750,000